Construction paper or printable coloring sheets are of a tremendous benefit when it comes to creating craft projects, and they are often used by artists.
But can you print on construction paper?
Well, if desired, you can use a computer and an inkjet printer to print any design or picture on the construction papers. You may design and print as many crafts, coloring sheets, handcrafted cards, and stencils as you want, after your printer is set up.
Although laser printers and inkjet printers are the greatest choices for printing heavyweight materials, as paper thickness increases, inkjet printers will be the best option. Let's read the article for a better insight of it.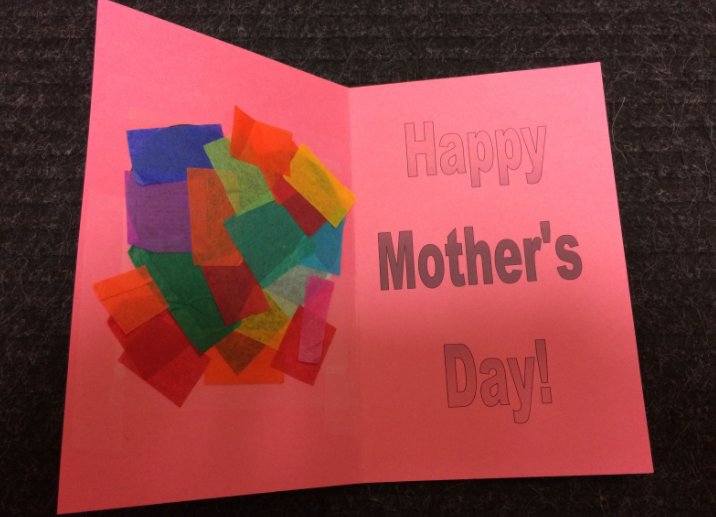 ---
Can you print on Construction Paper?
The weight of construction paper is most likely between 28 and 32 lb. So, yes, you can print on Construction Paper.
But make sure to cut your paper to a printer-friendly size which is 8.5′′ x 11". Check out the printer's manuals, read the manufacturer's guides before printing as the texture of construction paper is touch rough in nature. You need to opt for the heavy paper setting option on your printer and you are good to go.
Here's a friendly reminder: construction paper can be printed on, but not all printers can handle it. Always confirm the printer's compatibility before getting into your creative mood. Both laser and inkjet printers can finely print on building sheets. But Inkjet printers are usually the best choice because they can handle heavyweight sheets.
---
What is a Construction Paper?
Construction paper or sugar paper is a stiff, heavy, and low-cost matte finish rough textured paper that is made of ground wood pulp and comes in a range of colors.
It's primarily used for children's arts and crafts and school projects which includes drawing, sketching, cutting, pasting or coloring.
The color of most construction paper fades quickly, which is an important factor to consider while choosing them for crafts.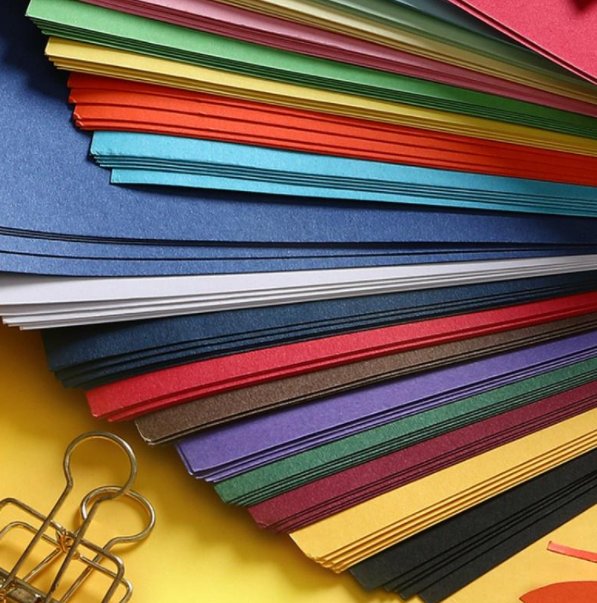 Other applications of these papers include producing posters, collage, and weaving placemats and baskets. Almost all construction sheets are classified as heavyweight, with its weight ranging from 65 to 80 lb.
The ISO weight of an 80-lb paper is 120-130 gsm, thus we may estimate that the lower weights are roughly 100 gsm. Construction paper is available in a few standard sizes, either in sheets or in pads. 9 x 12 inches, 12 x 18 inches, 18 x 24 inches, and 24 x 36 inches are the most common sizes.
---
Things to Consider Before Printing on Construction Paper?
It's no secret that printing on construction paper isn't easy and there are certain things that you must consider before printing on construction paper. In addition, getting the correct finish requires multiple stages. These are the steps that you need to follow.
Read the Manual of Your Printer
As you already are aware that the texture of construction papers is not smooth and are a little harsh. So you'll need to alter your printer's settings to fix it, in order to print on the construction paper.
To begin with, first you would have to take a look and examine your printer's manuals, reading the manufacturer's instructions carefully, and verifying whether it's compatible for printing with heavyweight construction papers.
After you are sure that both your construction paper and printer are compatible with each other, you can surely go ahead.
Go For Inkjet Printer
It's a little more difficult to print on construction paper with your home printer as Small, non-commercial printers are unlikely to be able to handle 12pt, 14pt, or 16pt material. If you start overloading it with bigger pages than it can handle or printer's specifications don't allow you to print heavyweight papers. You'll have to deal with paper jams, roller markings and breaking issues.
On The other hand Inkjet printers are capable of printing a wide range of materials, including lightweight construction paper, with ease. You should get the best results if you modify the paper thickness option in your printer settings, trim it down to the optimum size, and handle it gently.
It is best to print on colored construction papers with an inkjet printer. All you have to do is stick to a few rules. Using the pass-through option, for example, prevents the paper from bending. It also assists in the prevention of paper jamming while printing.
Now the question arises: Can you print on a construction paper in a laser printer?
Since construction papers have a heavier counter cover, you shouldn't use them in a laser printer because you'll not get desirable results with them.
You can probably use glossy card paper if you have a laser jet with printer toner that can produce top-quality and high-resolution photos. You need to make sure your printer is using uncoated construction paper.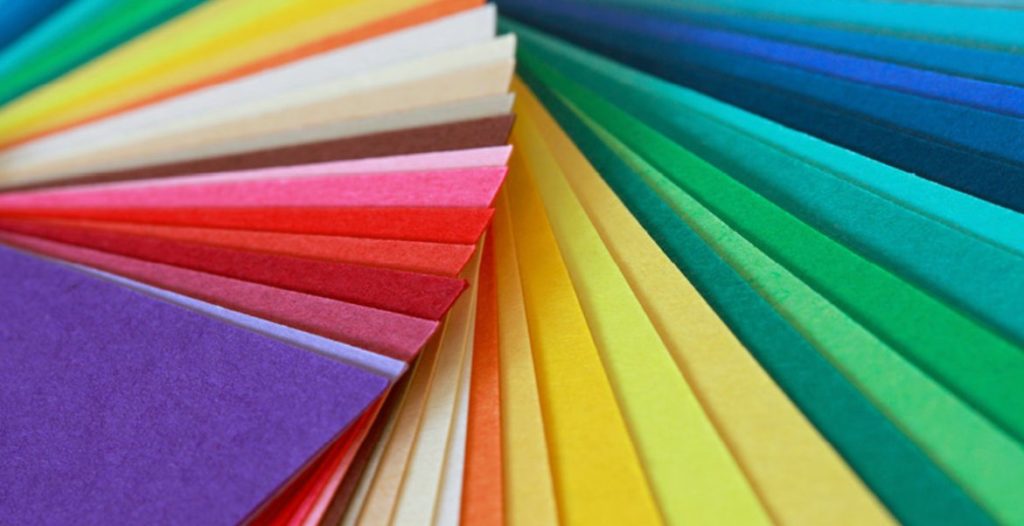 Choose Your Color Wisely
Next you would have to choose the color of the construction paper wisely. Generally inkjet printers contain two types of cartridges one is black and the other is colored (red/yellow/blue). Always try to avoid any black or dark colorful construction paper to print on as printers companies don't manufacture any white ink cartridges.
Colored pictures or anything for that matter will not print accurately on colored construction paper as it will print on regular white paper, so keep that in mind. Unless you're using white construction paper, I recommend printing in any light colored paper. But the safest option would be to use white construction papers.
Make Your Decision
Though you can print on construction paper for versatile crafts. But the construction papers are not meant to be printed by any regular non commercial printers. You can avoid it if not much needed. Make your decision wisely before purchasing the construction paper. Make sure you obtain the construction paper that is of the right thickness and are made to print on.
If you purchase the wrong kind of construction paper, the printer might soak up a good portion of ink and the tiny fibers can damage the printer function.
Prepare Your Sheet in Proper Dimensions
The size of construction paper is 9 inches by 12 inches, which is too big for most conventional printers. To make it 8.5 inches by 11 inches, cut a construction paper with a paper cutter or scissor. For an inkjet printer, the size 8.5 inches by 11 inches is highly recommended for a smooth printing process.
Straight Paper Path
After the paper has been placed inside the paper receiving end of the printer make sure that paper is positioned in a straight manner. If your paper is tilted or isn't in a proper position there are high chances that your paper would get stuck inside the printer and you would have to seek professional help to fix your printer.
Check for the Heavy Paper Setting Option
You must first check whether your printer can print heavyweight paper before you start printing with the construction paper. This information can be found in your printer's handbook or manufacturer's guide. If you've misplaced your manual, I recommend calling the printer's customer service department to obtain this information.
Print in Lower Resolution
To get a correct design on your construction paper, follow all of the on-screen directions. It will save you time and make the process of achieving the desired results a lot easier.
Printers use more ink even when printing on standard paper. A number of times, while printing on construction sheets, a lot of ink is used up, and that is just unnecessary wastage of ink. To avoid that, print in a lower resolution.
It will also help to prevent the cartridge leaking issues of your favorite printer. Allowing your print to dry for several minutes is the final step after receiving it. Working with damp construction paper might be a mess, so wait until it's completely dry before using it.
Other Ways
For desired thickness put more than one paper at a time. Doing so, you will notice that the printouts on these construction papers are better than usual and you would be able to achieve the thickness you had in mind
---
You May Also Read: Does Gesso Dry Clear?
Frequently Asked Questions (FAQs)
1. Can You Put Construction Paper in the Copy Machine? 
Construction paper cannot be used in a copy machine. It leaves its small fiber in the copier machine, causing it to jam more frequently and preventing you from getting good copies.
It's also worth noting that construction paper is a heavyweight material. This element can also cause jamming in a copying machine. If you want to keep your copier machine from jamming, keep construction paper away from it.
2. Can you put construction paper in a printer HP?
Construction paper should ideally be printed using an HP Inkjet printer, as these printers are best at supporting heavy materials. HP printers, like all other printers, come with a specification manual.
It's possible that you'll have to read it just to be sure. Even though it says it can print with a construction printer, you must still go through your computer's user manual. Set the printer to the mode for printing on heavyweight papers.
3. Can you put construction paper in a Canon printer?
It is usually advised in the user manual to refrain from using heavier or thicker papers for printing via canon printer. So it would not be such a good idea to put construction papers in canon printers.
But if you have an inkjet printer and you have confirmed from the user manual that it is safe to use construction papers in the canon printers, you can go ahead.
If you've read this tutorial, you probably want to start doing arts and crafts with your family or create and print an invitation to present it to your relatives.
You probably have a printer at home, and are wondering if you can print on construction paper with it or if you need to use a commercial printer to do so. Keep in mind that if you don't use an inkjet printer, it will take more time and energy to get the job done. So you need to spend some extra penny for a better printer if you want to avoid any professional support.
Also, if you don't use the construction paper properly, it can ruin your printer. To sum it up, just follow the instructions while using construction paper as the printing medium and you will receive the result you wished for.