Acrylic paints have become quite popular in the market because of their quick-drying nature. Nowadays, most people love to spend their weekend holidays with their kids in amazing activities like artwork. Acrylic paints are also flexible and offer the best adhesive qualities.
Moreover, they are also non-toxic, which means it is entirely safe to offer them to your kids. Although some of the pigments inside the acrylic paint have the toxin, it is necessary to 'Slow down the drying process of the acrylic paint. 
But, is acrylic paint washable? I am sure that this question is troubling you a lot, and that's why probably you are on this page. Well, don't worry, here I will explain this topic with utmost care in a beginner-friendly manner.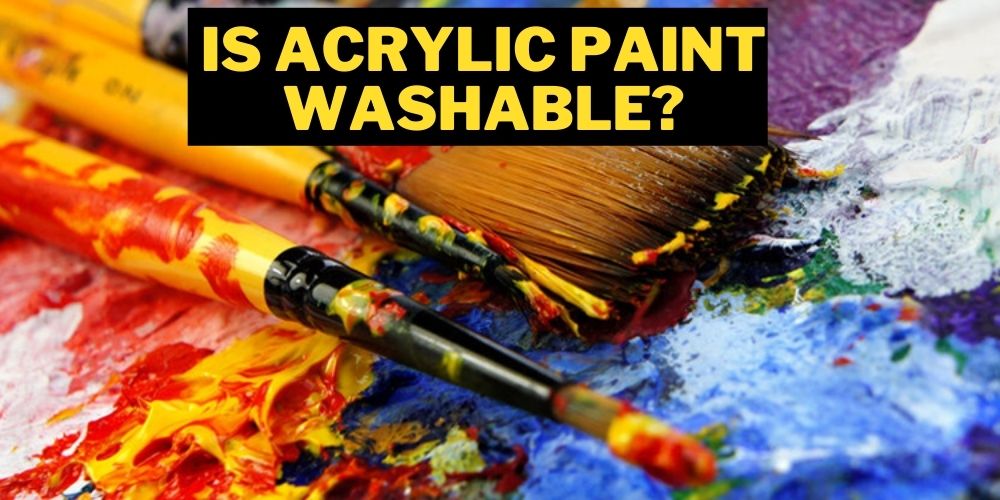 Due to the rapid increase in the popularity of acrylic artwork, we have a list of a huge number of questions piling up. At the same time, we have also responded to most questions in our previous blogs. That's why we have also noticed that a lot of people are asking if acrylic paint is washable? Hence I have decided to publish the answer in this blog. 
Apart from covering the query mentioned above, we will also share some vital tips and techniques on how to wash off acrylic paint from different surfaces easily. So, here we go!
---
First of all, there are different types of acrylic paints available in the market; therefore, the drying property and washable nature depend on the acrylic paint. One can also determine the washable nature of acrylic paint with a factor coined as 'Permanence.' Acrylic paint also has higher permanence which means the non-diluted version of the acrylic paint is not washable.
One has to use concentrated paint removers to wash concentrated versions of acrylic paint from any surface. In comparison, you can easily wash off diluted versions of acrylic paint as it is water-soluble.
If you have found yourself in a messy situation with acrylic paint, you are lucky enough that you don't have to use paint solutions to remove the acrylic paint.
In the case of removal of acrylic paint from different surfaces requires different solutions. Make sure to use the right solution which would work perfectly on your surface. Otherwise the surface and the product both might get damaged during the washing of the paint.
We have mentioned different solutions to wash off acrylic paint from different surfaces in this blog to do your job easily.
---
Is Acrylic Paint Washable On Skin?
Yes, you can easily wash acrylic paint from your skin. But before we start discussing the solution, you mustn't apply acrylic paint on skin or sensitive areas like the face or eyes as it can cause a severe burning sensation.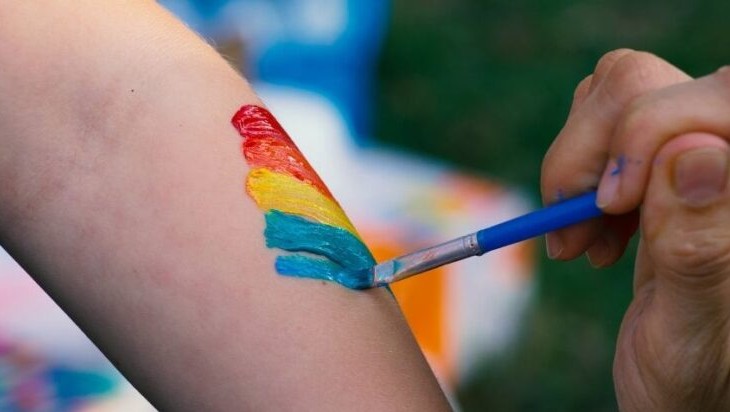 One of the easiest ways to clear away acrylic paint from the skin is by applying soap and warm water. A common mistake most people make is cleaning the skin when the acrylic paint is wet, which increases the spread. One of the best ways to use soap and water is to let the acrylic paint completely dry on the skin.
At times soap and warm water strategy might fail or make your skin dry and itchy. In such cases, you can rub a little alcohol or alcohol-based hand sanitizer, which would remove every single drop of acrylic paint from the skin.
At the same time, if you feel that using alcohol and soap is too harsh, you can also use baby oil to wash acrylic paint from the skin easily. Baby oil will also nourish your skin as it has a lot of moisturization properties.
---
Is Acrylic Paint Washable on Fabric and Clothes?
Do you love to make acrylic paint designs on fabrics or your t-shirts? If yes, you must have experienced a situation where you want to change or remove the design, or you might mistakenly pour acrylic paint on the mat, bedsheet, t-shirt, and jeans.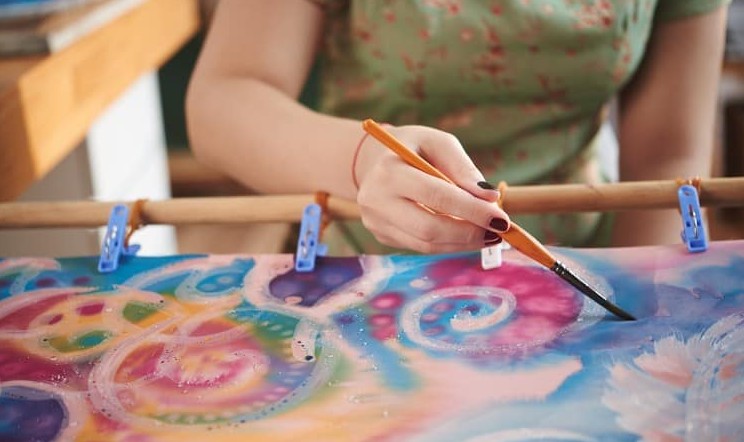 Well, you don't have to panic as you can easily wash acrylic on fabric and clothes. One of the best ways to wash acrylic paint on fabric and clothes is by using 70% alcohol solution. We also strictly recommend you not to rely on alcohol alone as it can fade the color of the t-shirt.
The best option is to go with a mixture of 70% alcohol and 30% detergent or 50% each. You can use a cotton swab, dip it in the mixture of alcohol and detergent, and clean the fabric with a circular motion. It would be best if you also were kind to the fabric to ensure that you don't disturb its texture.
Once you have completely removed acrylic paint, wash the cloth with warm water before starting your next session. One can also use denatured alcohol and detergent mixture to remove acrylic paint from fabric and clothes.
---
Is Acrylic Paint Washable on Wood?
Have your kids accidentally spilled acrylic paint on your wooden floor, or by mistake, you have poured acrylic paint on the expensive wooden furniture.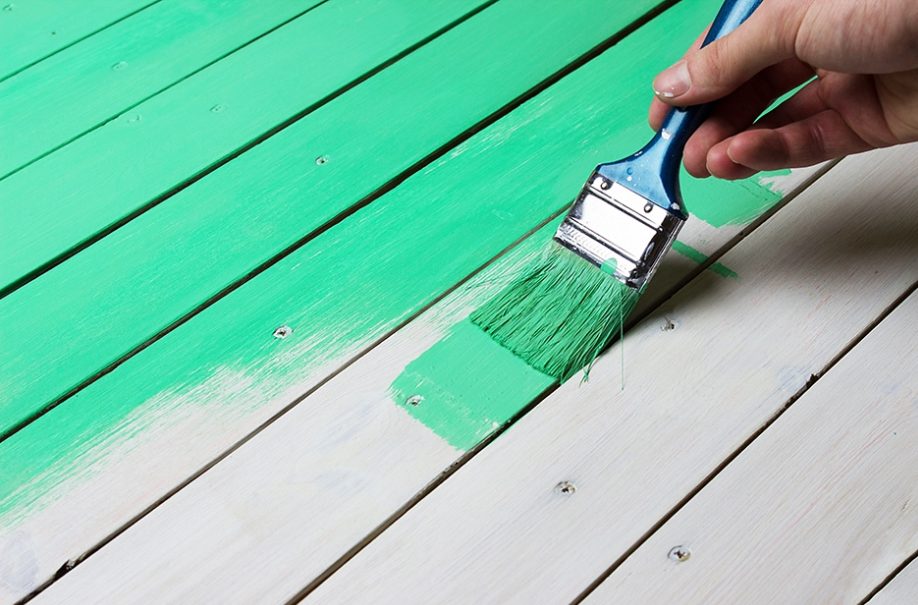 Fortunately, the versatile nature of the wood ensures that you can wash off acrylic paint from its surface without taking a lot of stress.
If you have to go with budget-friendly removal options, you can go with an entry-level heat gun which will easily remove the acrylic paint from the wood. Moreover, entry-level options are quite cost-efficient and best when about removing acrylic paint from wooden surfaces.
On the other hand, if you have to deal with only a small amount of acrylic paint on wood, you can use soap, warm water, and a wood scraper. In the first step, you have to apply soap and warm water on the acrylic paint and rub the area on the surface with a cheap wooden scraper to remove the acrylic paint.
---
Is Acrylic Paint Washable on Concrete?
There is no logic in using acrylic paint on outdoor concrete walls, as acrylic paint will peel off under extreme weather conditions. But if you have kids who love to use concrete walls to pen down their imagination, you will have to deal with the hardest cleaning session of all. When the concern is about removing acrylic paint from concrete, make sure to load the following supplies, which we have mentioned below,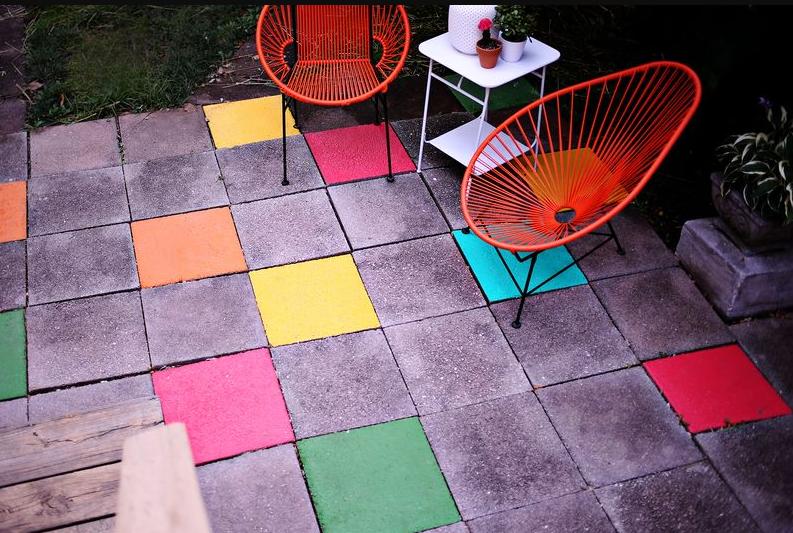 👍 Sandpaper
👍 Warm water,
👍 Alcohol solution,
👍 Sponge.
First make a warm water and alcohol solution then properly apply it to the concrete surface. Then rub the wall vigorously with sandpaper to effectively remove acrylic paint from the concrete. Moreover, concrete is also the only surface on the list which hardly gets damaged while removing acrylic paint.
---
Is Acrylic Paint Washable on Plastic?
Removing acrylic paint from plastic is quite easy when compared to wood. To take out acrylic paint from plastic, you will have to use denatured alcohol with warm water and detergent. You can dip a small ball of cotton or sponge in the solution and rub it on the plastic to remove acrylic paint.
Most of the time, you can also dip a piece of cloth in detergent and alcohol solution and rub it onto the plastic to wash off acrylic paint. The method will instantly remove acrylic paint from the plastic if it is fresh, and if the paint has dried off, you will need to wait for some time.
At the same time, you have to understand that there are seven different types of plastics. The method mentioned above would be best only for six; hence, you have to understand that different materials need different removal strategies.
---
How to Remove Acrylic Paint from Different Surfaces?
As mentioned earlier acrylic paint removal from different kinds of surfaces can be a child's play while you have to scratch your head to remove it from specific surfaces. On the other hand, the task also demands a lot of time and effort. At times, acrylic paint can completely get dried on the skin or a surface; hence the chances of damaging the skin or the entire surface increases during the removal process.
Here are some of the best tips you have can use to clear acrylic paint from different surfaces,
Wet Paint is Easy to Remove
The first and foremost tip to consider while removing acrylic paint from all sorts of surfaces is that it is quite easy to remove acrylic paint in the wet state rather than the dry state. To make the surface wet, you can use denatured alcohol, detergent water, warm water, and 70% diluted alcohol.
Using Products Available at home
We have mentioned various DIY techniques in this blog to get rid of acrylic paint from various types of surfaces efficiently. Moreover, you can find all the products mentioned above at your home, which means you don't have to spend money to remove acrylic paint. You can also opt for items like nail polish remover, hair shampoo, and hair spray.
Hiring a professional
Finally, if you have tried all the steps in this blog, you still can not remove acrylic paint from the furniture. You will have to reach out to a handyman who is skilled enough to complete the job. Keep in mind that you will have to pay them for a job, making it an expensive procedure.
---
Sum-up:
Removing acrylic paint from all sorts of surfaces is not a big deal. At the same time, you have to be careful that your kids don't put it in their eyes or your pet lick as it can be a serious issue where you might have to rush to the hospital. We hope you enjoy the painting session with your kids this weekend.